Niveau -1: Pop, Rock Indé et Electro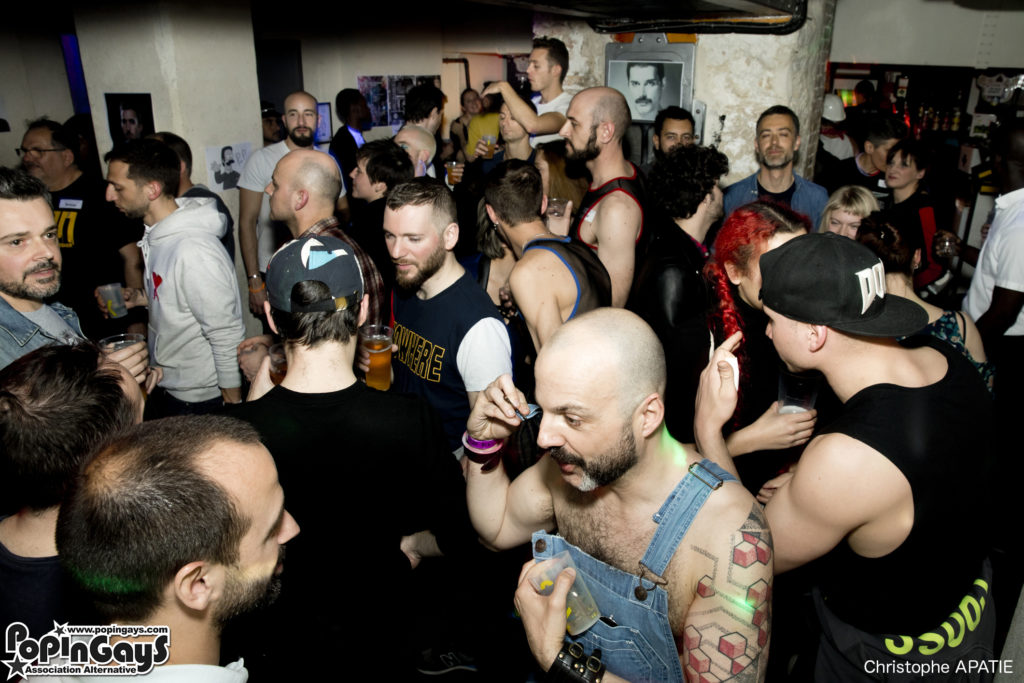 Christophe AP
Kakkmaddafakka – Runaway Girl
Sally Shapiro – I'll Be By Your Side
Saint Etienne – He's On The Phone
Placebo – Daddy Cool
Miss Kittin & The Hacker – Frank Sinatra
Royksopp – Never Ever
The Faint – Alien Angel
Fisherspooner – Everything Is Just Alright
Blondie – Hanging On The Telephone
Madonna – Deeper and Deeper
Kompromat – Niemand
Franz Ferdinand – Lazy Boy
Everything But The Girl – Missing
Philippe Katherine – Louxor J'adore
Vitalic – Waiting For The Stars
Ting Tings – Shut Up And Let Me Go
Kylie Minogue – Can't Get Blue Monday Out Of My Head
Edo & Yoann
Stereo Total – Wir Tanzen Im Viereck – Wir Tanzen Im 4-eck (Christopher Just Remix)
Ladyhawke – Paris Is Burning (Alex Gopher Remix)
Clara Luciani – La Baie
Brodinski feat. Louisahhh! – Let The Beat Control Your Body
After L'Amour – & Tu Danses
Diva – Aperidiva
The Rapture – House Of Jealous Lovers
Wir Sind Helden – Guten Tag
The Jam – Town Called Malice
Scissors Sisters – Night Work
Pulp – Common People
The Whip – Sister Siam
Yuksek & Fatnotronic – Corcovado
Robyn – Who's That Girl? (Rex The Dog Remix)
Robbie Williams – Lovelight (Soulwax Ravelight Dub)
Franck & S2
Lizzo – Juice (Club mix)
Beth Ditto & The Shoes – Supernature (Alan Braxe Mix)
Sam Smith & Calvin Harris – Promises (Entended Mix)
Fever Ray – Seven (The Twelves Remix)
Kiddy Smile – Be Honest
Yeah! Yeah! Yeahs! – Heads Will Roll (A-Track Remix)
Hot Chip – Over & Over
Royksopp & Robyn – The Girl & The Robot
The Shoes – Time To Dance
Stardust – The Music Sounds Better With You
Passion Pit – Carried Away
TR/ST – Dressed For Space
The Chemical Brothers – Hey Boy! Hey Girl!
Vitalic – La Mort Sur Le Dancefloor
CSS – Let's Make Love And Listen To Death From Above
Dead Or Alive – You Spin Me Round (Like A Record) (Performance Mix)
Steuf & Benj2
RuPaul – Sissy That Walk
Grace Jones – I've Seen That Face Before (DJ Hell remix)
Fisher – Losing It
Metronomy – The Bay (2 Bears Remix)
Chic Flowerz – Gypsy Woman
Gossip – Heavy Cross (Fred Falke Remix)
Camp Claude – Do It
Confidence Man – Boyfriend
LP Giobbi – Amber Rose
Eurythmics – Love Is A Stranger (Crome Remix)
Azelia Banks – 212
Bagarre – Danser Seul
Fever Ray – To The Moon & Back (Los XL Remix)
Rebecca Ferguson – I Hope (Moto Blanco Remix)
Christophe AR
Martin Solveig – Intoxicated
Feder (feat. Alex Aiono) – Lordly
Riton (feat. Kah-Lo) – Rinse And Repeat
Hayley Kiyoko – What I Need
Calvin Harris – I Feel So Close
Destiny's Child – Independent Women
Chic – Good Times
Corine – Il Fait Chaud
Confidence Man – Try Your Luck
Icona Pop – I Don't Care
PNAU – Chameleon
The Weeknd – I Feel It Coming
Missy Elliott – Work It
Benj1 & Bruno
Lady Gaga – Telephone
Scissors Sisters – Any Which Way
Purple Disco Machine – Body Funk
Mark Ronson (feat Bruno Mars) – Uptown Funk
Kim Wilde – Keep Me Hanging On
Ke$ha – Tik Tok
Mason – Perfect
Lana Del Ray – Summertime Sadness (Cedric Gervais Remix)
Beyonce – Sweet Dreams
Kylie Minogue – Slow (Chemical Brothers Remix)
Kompromat – Einfach Da Sein
Bronski Beat – Smalltown Boy
Limahl – Neverending Story
Sondre Lerche – Into You
Niveau -2: Goth, EBM, New Wave
Yoann
Gary Numan – Are Friends Electric
Gina X – No G.D.M.
Ruth – Mots
Depeche Mode – Photographic
Virgin Prunes – Baby Turns Blue
Joy Division – Transmission
The Cure – Killing An Arab
Marilyn Manson – This Is The New Shit (Goldfrapp remix)
Ladytron – Little Black Angel
TR/ST – Sulk
JB
Anne Clark – Our Darkness
Liaisons Dangereuses – Los Ninos Del Parque
Boy Harsher – Come Closer
Depeche Mode – Personal Jesus
Siouxsie & The Banshees – Cascade
The Cure – The Walk
Kompromat – Auf Immer Und Ewig
Breath Of Life – Nasty Cloud
VNV Nation – Nemesis
Oktober Lieber – Her Morphology
And One – Metal Hammer
Nicolas
Kompromat – Niemand
Cold Cave – A Little Death To Laugh
TR/ST – Unbleached
Boy Harsher – Tears
Schwefelgelb – Zu Zweit
Vogue.Noir feat. Drift – Segments
Michael Mayer feat Miss Kittin – Voyage Interieur
Malaria! – You You
Siouxsie & The Banshees – Into The Light
The Soft Moon – Pain
Rendez-Vous – The Others
Simi Nah – Eisbar
Stéven
Visage – Move Up
Soft Cell – Chips On My Shoulder
New Order – Bizarre Love Triangle
Depeche Mode – Photographic
Marilyn Manson – Tainted Love
Nine Inch Nails – Running (Cold Cave Remix)
Clan Of Xymox – Stranger (remix)
Mr Kitty – Lamentation
Boy Harsher – Modulation
Light Asylum – IPC
JB + Elsioux
Kap Bambino – Dead Lazers
The Creatures – Exterminating Angel
DAF – Der Mussolini
Covenant – We Stand Alone
The Cure – Primary
Bauhaus – Kick In The Eye
B52's – Dance This Mess Around
Kas Product – Never Come Back
XMal Deutschland – Polarlicht
Fad Gadget – Ricky's Hand
Madness – Night Boat To Cairo
Elsioux + Franck
La Mverte – The Inner Out
Alphaville – Sounds Like a Melody
Anne Clark – Sleeper In Metropolis (extented mix)
Billy Idol – Dancing With Myself
The Cure – One Hundred Years
Sisters Of Mercy – Walk Away
Siouxsie & The Banshees – Israel
The Cure – The Blood
Austra – The Choke
Rammstein – Stripped
Depeche Mode – Everything Counts
Das Ich – Destillat
Marilyn Manson – I Don't Like The Drugs
Nine Inch Nails – Closer
Steuf
Siouxsie & The Banshees – Peek-a-boo
Covenant – Stalker (Club Mix)
Depeche Mode – People Are People
PIL – This Is Not A Love Song
ECO – Hass & Liebe
Die Krupps – Der Amboss
Joy Division – She's Lost Control
The Cure – 10:15 Saturday Night
Fad Gadget – Collapsing New People (Westbam Remix)
Visage – Fade To Grey
Dot Allison – Substance (Felix Da Housecat Remix)
Boy Harsher – Pain
The Cure – Close To Me
Siouxsie & The Banshees – The Passenger
Fishbach – Night Bird (Petit Monstre)
Depeche Mode – Something To Do (Blackstrobe Remix)
Dave Clarke – What Was Her Name